I'm pleased to announce that my new book on Zabbix is now available on the market.
Packt has introduced a new course "Zabbix: Enterprise Network Monitoring Made Easy". It is basically a blend of three published books of the same technology, intending to serve the customers with well-developed content.
This is what the editor wrote about my "Mastering Zabbix – Second Edition" while talking about the project:
Among the three books chosen, your book has given us a great opportunity to create a learning path for our readers. The book has extremely rich content which deserves to be delivered to the customers, yet again in another way.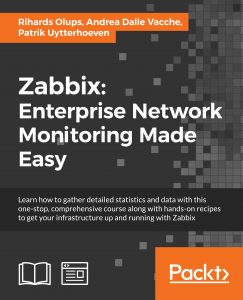 Tags: book, monitoring