I am happy to let you know that my new book about Zabbix is already available in preorder on Amazon: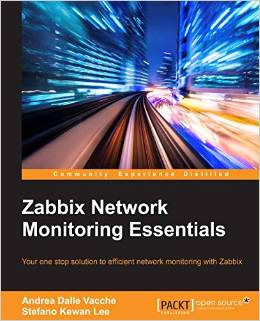 About This Book
•    Effectively monitor a number of network devices based on network security and segments
•    Adapt your monitoring solution to an array of evolving network scenarios using Zabbix discovery features
•    A fast-paced guide to Zabbix network monitoring with a strategic focus on the collection and organization of data
Who This Book Is For
If you are an experienced network administrator looking for a comprehensive monitoring solution that will keep a watchful eye on networks, then this book is for you. A working knowledge of network protocols and services is assumed, as the book explores how to take advantage of Zabbix as an efficient network monitoring solution. It would be helpful have a bit of familiarity with programming concepts, although not mandatory, as all the code contained here is fully documented and explained.
Tags: book, network monitoring, zabbix