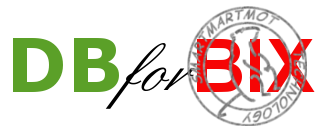 DBforBIX 0.2 has been released!
on this release :
Now DBforBIX can run as window service
improved start/stop script to solve dynamic "classpath" issue
This release can run as a windows service. This mean that now you can run on Microsoft Windows and is fully supported.
Install as a windows service now it's really easy you only need to:
install on a windows server on this location dbforbix on C: disk
double click on "install.cmd"
after you will find a service called "DBforBIX Universal DataBase Monitor for Zabbix"
comes with a graphical interface to manage the main parameters Java Virtual Machine
start/stop available from graphical interface too
DBforBIX still remain superscalar and multi thread.
Andrea and Jason  are working on a complete documentation and will be available as soon as possible.
THIS IS A PREVIEW IT'S ONLY 0.2 RELEASE AND IS NOT FULLY TESTED AS A STABLE PRODUCTION RELEASE
You can download DBforBIX here
Tags: database, db2, linkedin, oracle, postgresql