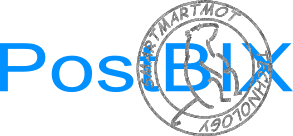 I've wrote Postbix as a fork of Orabbix but this is to monitor PostgreSQL.
this mean that PostBix has the same features of Orabbix:
Connection Pool
Multithread
Don't has limits on number of monitored databases
Is opensource and released under GPL
and all the other features that every Orabbix user know
It's just a pre-release so be patience with him (and me of course 😀 )
Any help to develope this project is really welcome i mean that if someone has some request, want add a query, trigger, item please notice to me.
Now Postbix just graphs some items and advice is Postbix don't send more data any other kind of trigger or item to monitor is welcome
nice day!
Tags: linkedin, postgresql, zabbix